Who is Gloria Estefan?
Known as the Hispanic version of Madonna and the woman who popularized Latin rhythms and music into western pop culture and over 10 million records sold and 7 Grammy's, Gloria Estefan is truly an international superstar.
Her Life
Estafan has worked all her life to overcome obstacles and remain true to herself and her passion. Before the stadiums, awards and honors, and adoring fans, was brought into a world of uncertainty. Born in Cuba in the 1950s during the Cuban Revolution, her father was jailed as a soldier and bodyguard of former dictator Fulgencio Bautista. Upon his release, the family fled to the U.S., where her father joined the CIA and suffered from contact with agent orange which left him debilitated and his daughter in charge of helping run the household at age 12.
Music was Estefan's escape, and her guitar her salvation. At age 17 she joined a local wedding band, The Miami Latin Boys, as a vocalist. The band changed its name to Miami Sound Machine and three years later Gloria was married to the bandleader and keyboardist Emilio Estefan.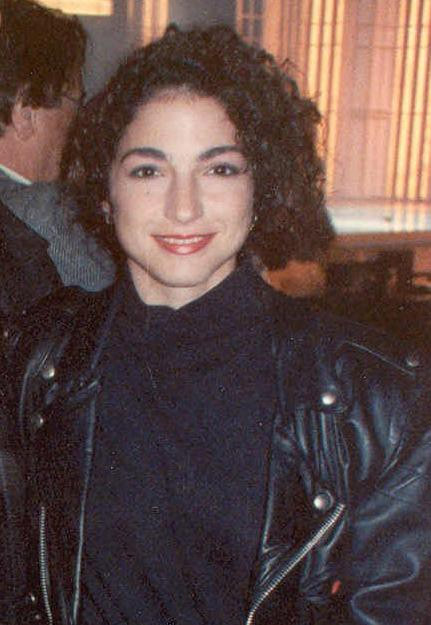 Success didn't come easily, however. In the beginning, the band had trouble breaking out of the local circuit. The recording industry didn't know what to make of the group or their music. "They wanted us to change our name and our sound," said Estefan in an interview with Closer Weekly. Determined to be true to the music they loved, the band continued to write their own songs and blended the ballads of Latin music with disco, funk, and R&B. They struggled until they released their first English-language album. Next came "Conga," which played on dance floors all over the world.
Tragedy Strikes
Producing hit after hit, the band became simply "Gloria Estefan," acknowledging her stardom. With the whole world in their hands the band seemed unstoppable, but with success came tragedy. At the height of their popularity in 1989, the bands tour bus was was rear-ended and Estefan broke her back. She was told she would never walk or have children again.
Her doctor told her recovery was up to her, and she persevered. Less than a year after the crash, Estefan walked onto the stage of the American Music Awards. As her career continued to climb, Estefan welcomed her second child in 1994.
Her Legacy
Last year Estefan was the first Cuban-American to become a Kennedy Center Honoree. She continues to influence music and culture with films, children's books, and a musical that has recently left Broadway to tour the world.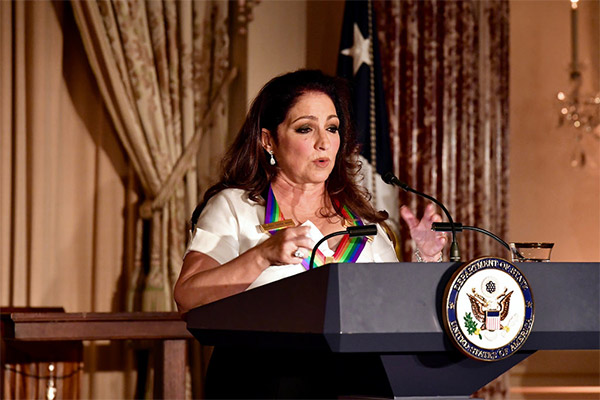 Estefan's journey is an inspiration to artists and people everywhere. It not just a story of struggle and survival and success, it's an immigrant story, a family story, a Latino story. Her story gives hope to anyone that's ever felt like an outsider or anybody who's been told what they've dedicated their time and energy to wasn't worth pursuing.
At the Spring Legends and Divas Arthur Awards this Friday, Central New Jersey will be celebrating the life and music of Gloria Estefan. The staff from all three studios that comprise Central New Jersey have put together a show to Estefan's greatest hits, dressed for the part in tropical colors and (hopefully) big, big hair. The show is meant to pay homage to the music that got the world dancing and the positive message that Estefan championed, even in the face of hardship.
Is it coincidence that the director of the studio is also named Emilio? Maybe.
Dinner will also be served, as well as a night of general dancing and other performances from students.
Come celebrate the life and sound of a truly remarkable woman!
Get more information and your tickets here.
---
Written by Jindalae Suh for Arthur Murray Central New Jersey