The Scene
Ladies dressed in poodle skirts and gentlemen in leather jackets piled into the Arthur Murray Dance Center at Green Brook with a giddy excitement for a 50's rock and roll-themed night of dancing — imagine: "Grease," ballroom edition. Feet framed by little white socks and cuffed jeans shuffled along the floor to the music for Central New Jersey's first Spotlight Night of the year.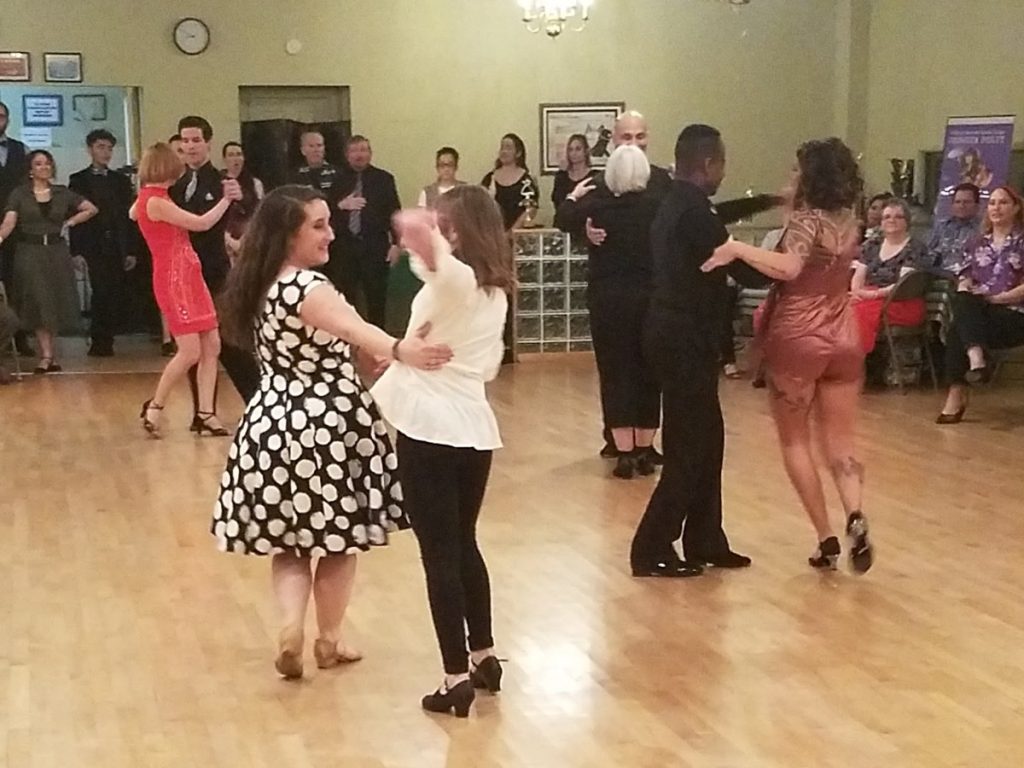 Spotlight Night is a misnomer: most new students imagine themselves alone on the dance floor with a big spotlight over their heads being ordered to "DANCE!"
What is a "Spotlight Night?"
In reality, though, Spotlight Night is designed to highlight the different styles of dance that fall under the umbrella of "ballroom" dancing. It's a casual night for students to meet one other, practice their dancing, gain the confidence to attend other socials and dance events in or outside of the studio, and ultimately feel comfortable on the dance floor.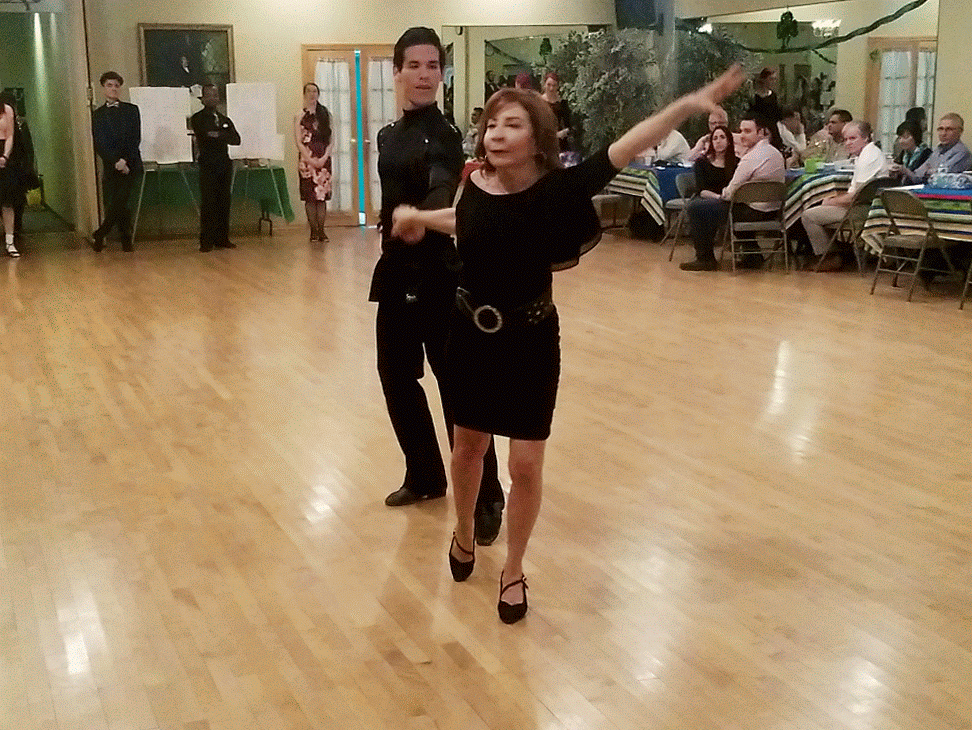 The premise is simple: the DJ plays a minute or so of music from a pool of dances. A few couples are called onto the floor to dance it out for that minute. It's lead and follow social dancing in its purest form. No judges, no numbers, no pressure, just fun!
This was a particularly exciting Spotlight night for the Arthur Murray Studios of Central New Jersey because it was many students' first dance event — first time either dancing and mixing with other students or first time performing a Showcase for an audience.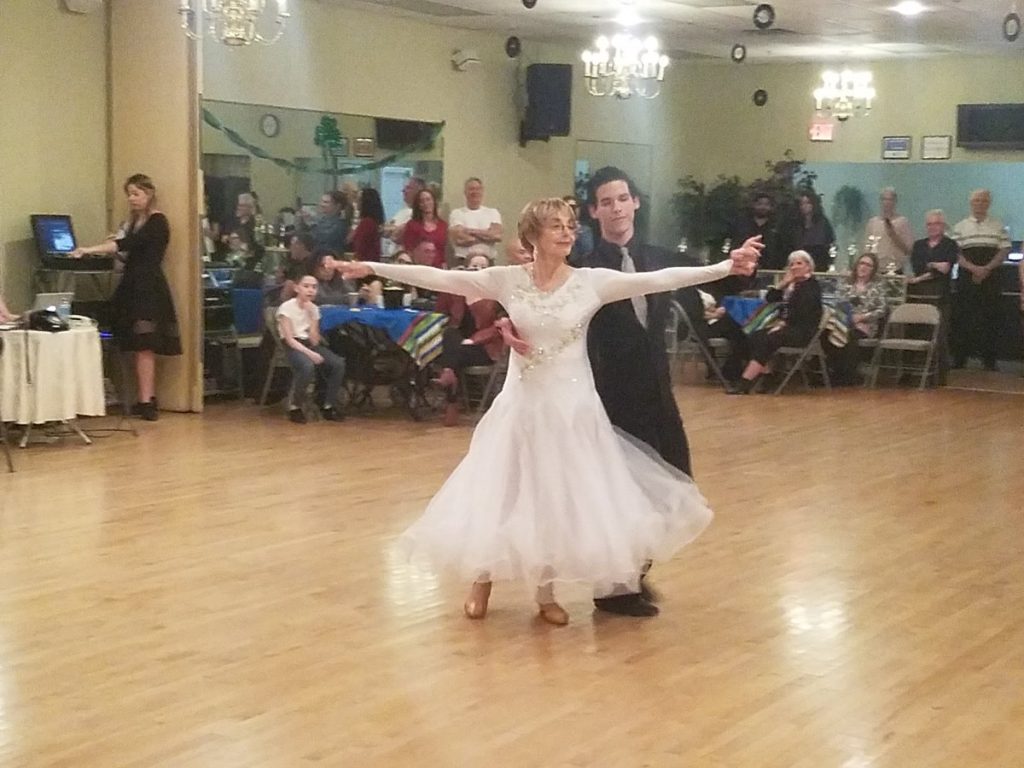 What a Showcase Does for You and your Dancing Showcases give a student the opportunity to make a long-time song-and-dance fantasy, an ode to a loved one, or a couple's duet, come to life. Students and teachers put their heads together to create choreography and come up with costume ideas and a storyline for a solo performance.
Deep down many of us have that performance bug, and Arthur Murray is the place to let it out.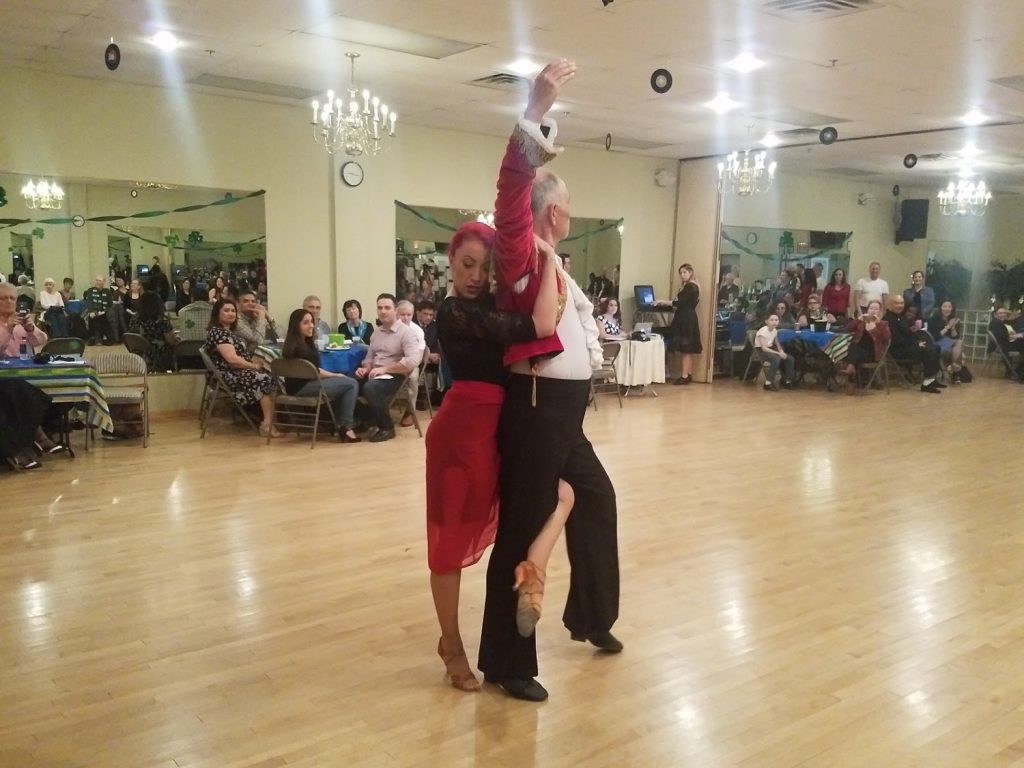 The end of a wonderful night was brought in by a last dance where everybody got up to shake their tail feathers and ensured themselves a good night's sleep.
Try and think of a place where you know there are going to be people who love dancing just as much as you do and, importantly, those people know some moves. Not so easy, right? Finding a good party is rare. Places like Arthur Murray provide a space and the knowledge to truly enjoy dancing in a social way — the way it was meant to be enjoyed. We're only human, after all!
---
Written by Jindalae Suh for Arthur Murray Central New Jersey